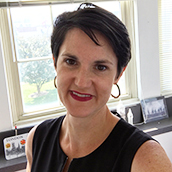 Melanie Shoffner
is Associate Professor of English Education in the College of Education's Department of Middle, Secondary and Mathematics Education at James Madison University. Her research examines issues arising from, related to and influential for secondary English teacher preparation, including the development and use of meaningful reflective practice and the role of affective and relational elements in teacher preparation, interests that first developed while teaching high school English Language Arts in North Carolina and Arizona.
more...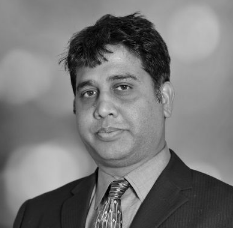 Dr Dababrata Chowdhury (Daba)
is an Associate Professor in Entrepreneurship and Innovation at the University of Suffolk. He graduated in Computer Science and Engineering (BSc) from Turkey and then completed his MBA and PhD at the Plymouth University. His principal research interest is in the field of Business and Management particularly in Knowledge Transfer (KT) mechanisms in SMEs and International Business.
more...
Day 1 - Thursday, April 26, 2018
12.00-12.15 Registration
12.15 – 13.15 Opening ceremony and Plenary lecture (Protocol Room)
Opening ceremony
Ovidiu Folcut, Professor Ph.D.,
Rector of the Romanian-American University
George Carutasu, Professor Ph.D.,
Dean of the Computer Science for Business Management, Romanian-American University
Keynote Speakers:
Melanie Shoffner, Associate Professor Ph.D., James Madison University, United States
Dababrata Chowdhury, Associate Professor Ph.D., Suffolk University, United Kingdom

Editors' Note:
Virgil Chichernea, Professor Ph.D., Romanian-American University, Editor of the Journal of Information Systems & Operations Management (
JISOM
)
13.15-13.30 Coffee break
Papers presentation on Parallel Sessions
13.30-15.30 Parallel Sessions
Conference Buffet
15.30 Campus cafeteria
Day 2 - Friday, April 27, 2018
10.00 – 12.00 Discussions, conclusions and recommendations